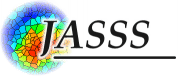 ---
Peter Tucker is Professor of Environmental Technology at the University of Paisley and was formerly head of environmental modelling at the UK Department of Trade and Industry's Warren Spring Environmental Technology Laboratory. He has authored numerous publications on modelling and simulation in the minerals and waste management industries and has developed environmental decision support systems for contaminated land assessment. His current research interests centre on modelling uncertainty in environmental systems.
Environmental Technology Group
University of Paisley
PA1 2BE
Scotland
Tel: (+44) 0141 848 3205
Fax: (+44) 0141 848 3229
email: tuck-ch0@paisley.ac.uk
Isobel Fletcher is a postdoctoral research assistant in the Environmental Technology Group at the University of Paisley. Her current research interests include modelling of composting processes and bioremediation of industrial wastes.
Environmental Technology Group
University of Paisley
PA1 2BE
Scotland
Tel: (+44) 0141 848 3939
Fax: (+44) 0141 848 3229
email: flet-ch0@paisley.ac.uk

© Copyright JASSS